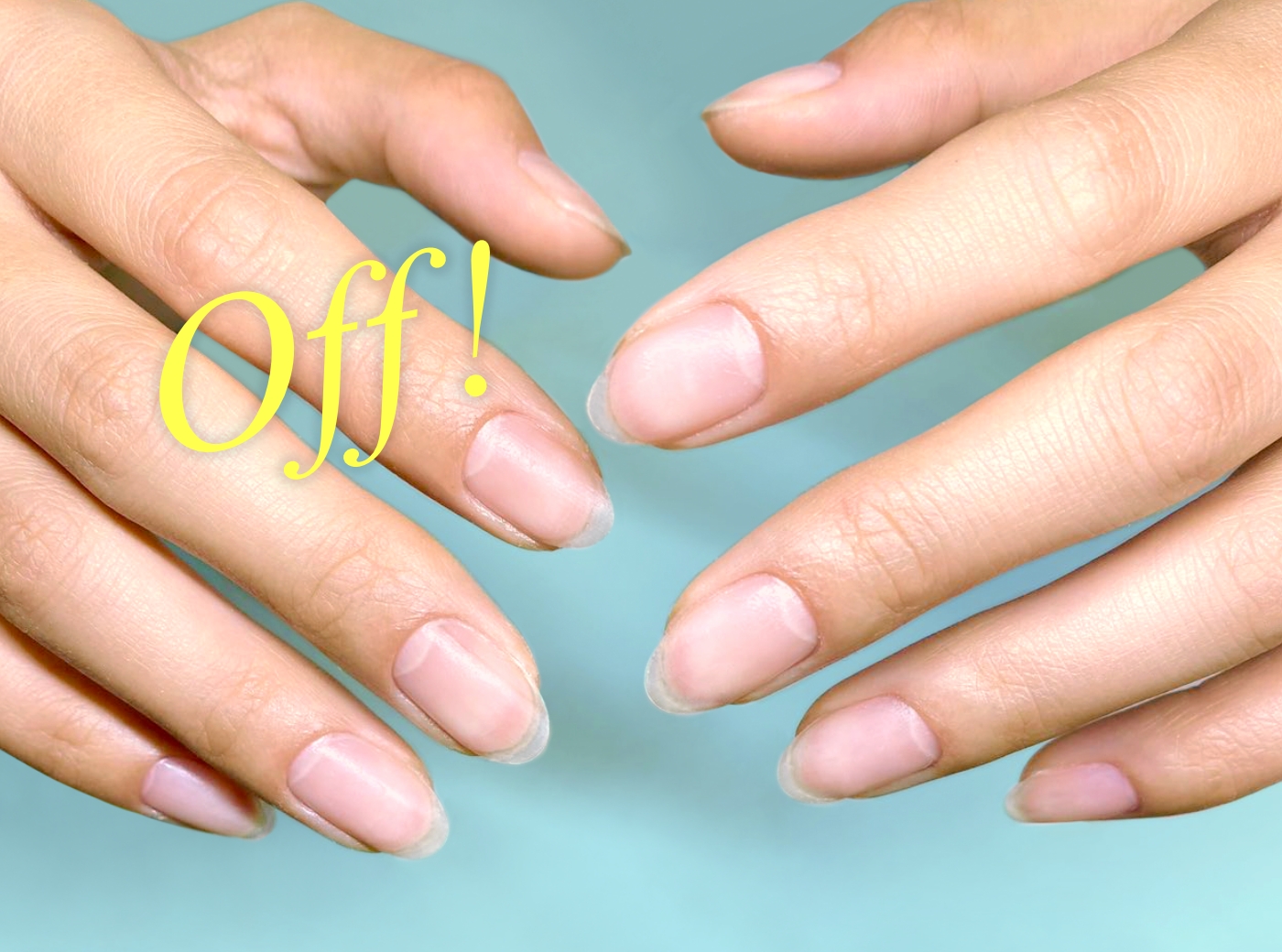 A brand launched with the concept of "Fulfilling what you want." "Want to open the door to a new world." Our products are made with harmless ingredients and provide products with our original technology. We believe that naturally derived ingredients always create superior products that have a positive impact on all bodies and lifestyles.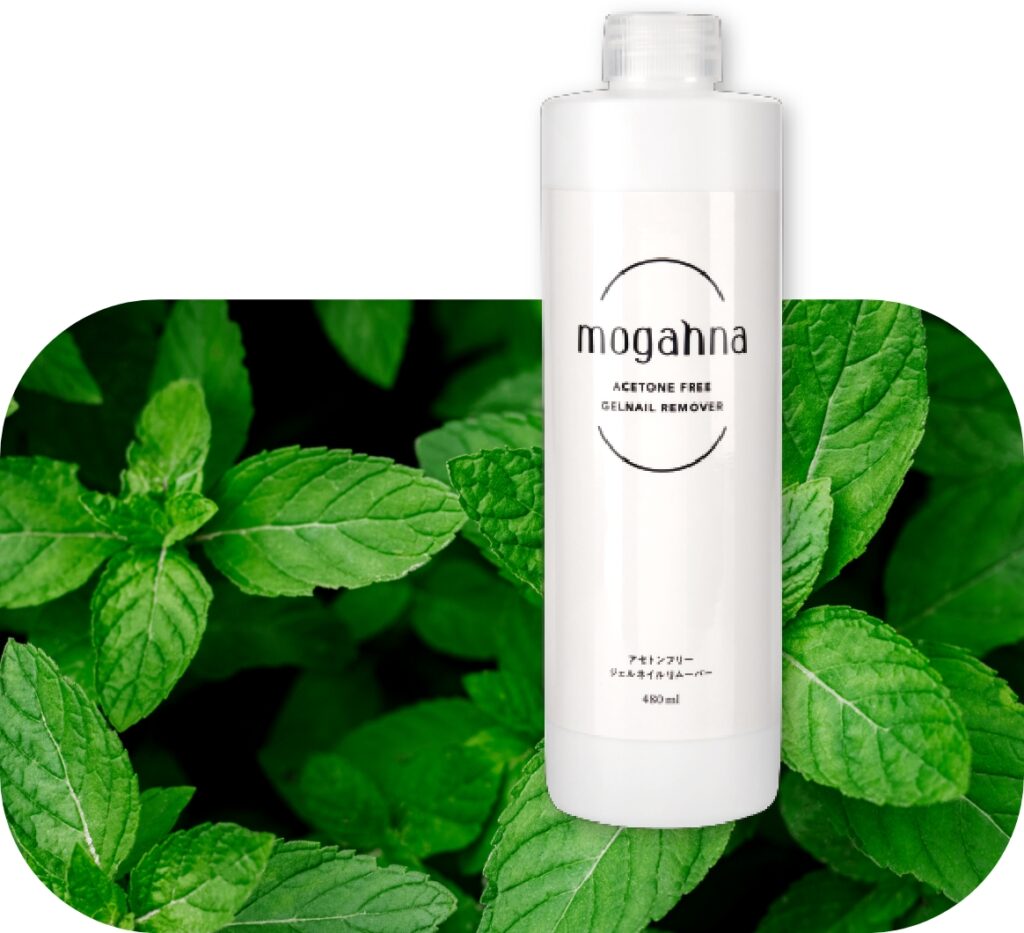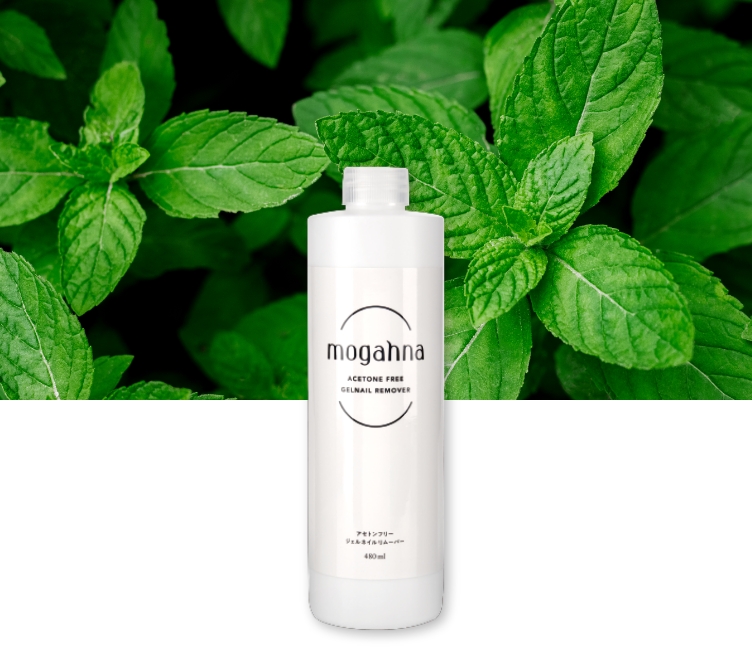 Acetone-free
Regular gel nail removers are mainly made with acetone, is weighted on nail removal performance easily instead of caring nail health.
Many people have the impressions that acetone-free removers are "safe on nails but cannot remove well," but MOGAHNA remover is an acetone-free remover that can surely remove gel nails with protecting nails from cracking, chipping, and double nails.
Contains naturally
derived ingredient called "menthone"
Menthone is a type of organic compound that exists in plants such as Perilla.
By blending menthone, we have succeeded in achieving both removability of gel nail polish and reduction of skin irritation and nail burden.
Prevents dehydration
Removes the gel and moisturizes your nails at the same time.
High Preservation
Having low volatility,
it can be stocked for a long time.
Mint fragrance
Compared to acetone, which has a strong chemical smell, MOGAHNA remover has a refreshing mint scent.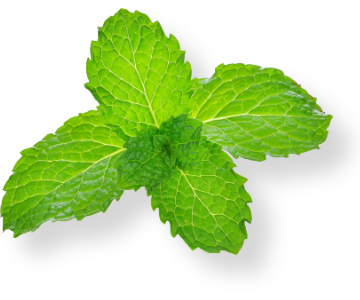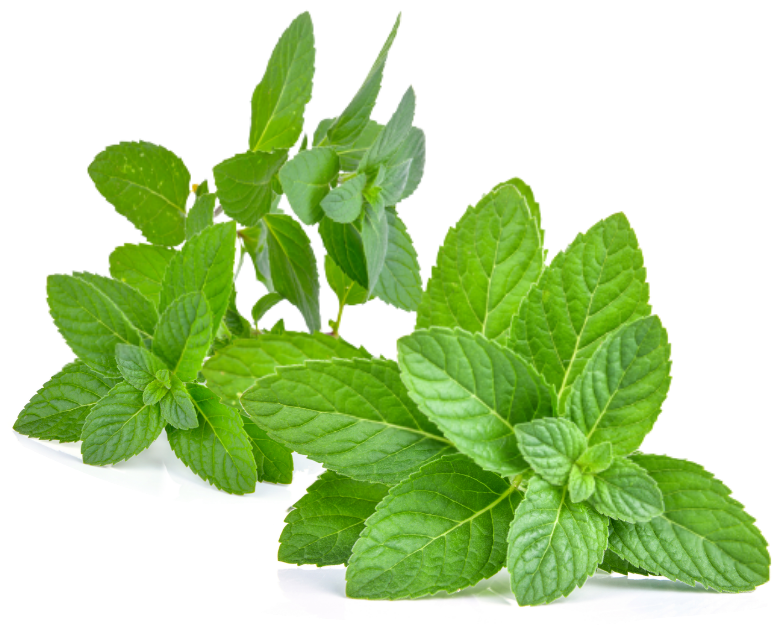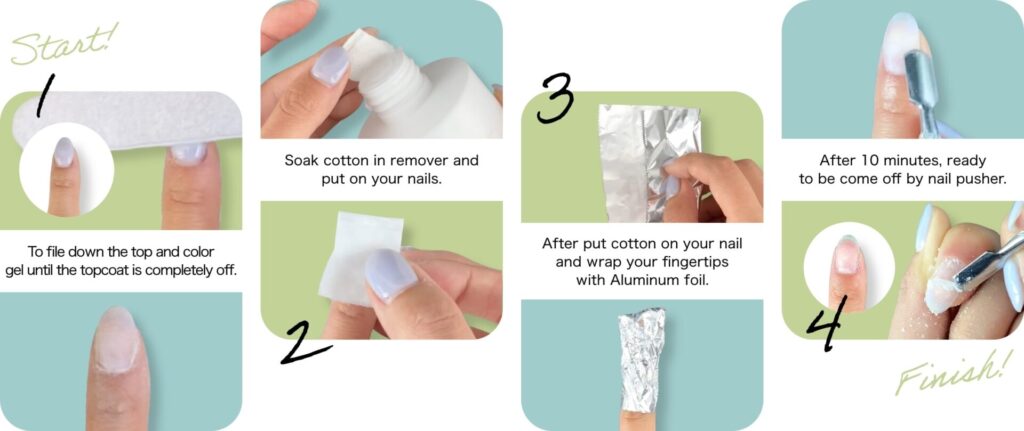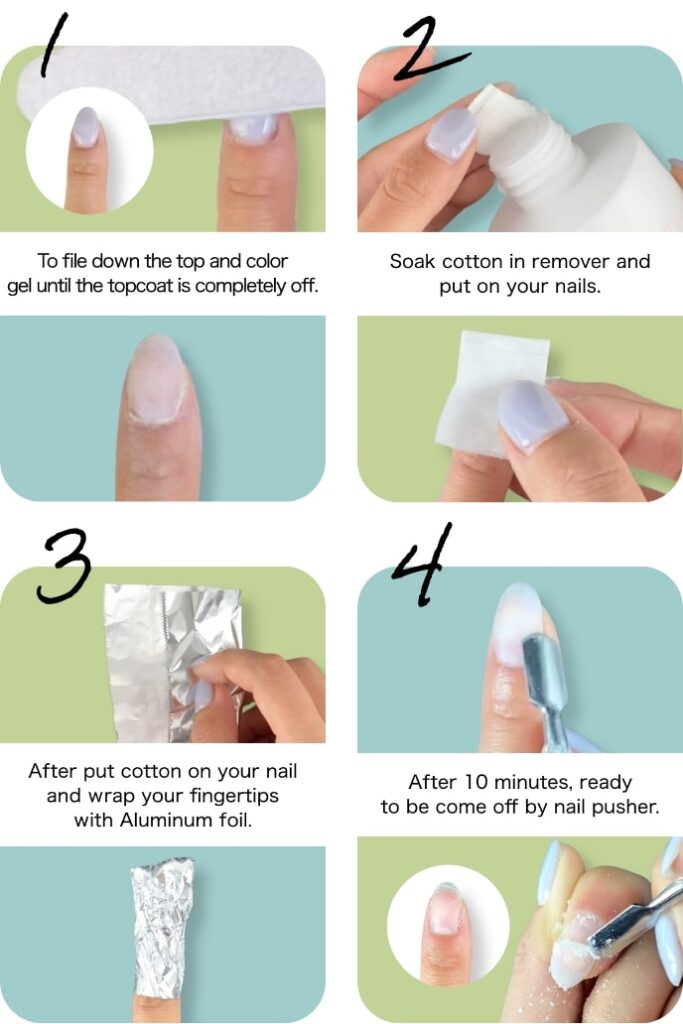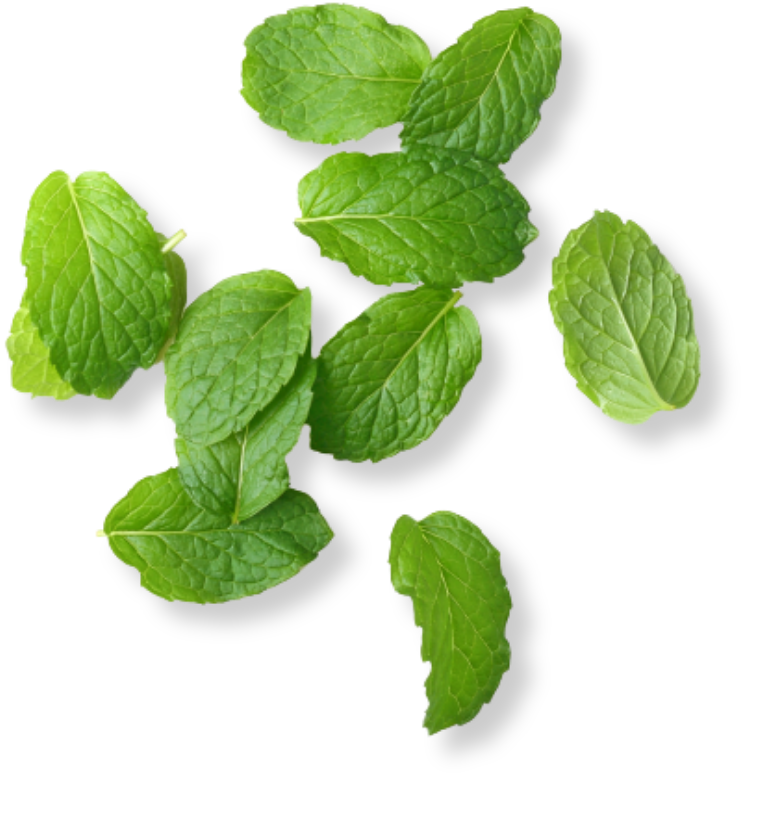 Even though it is acetone-free
It removes firmly and
doesn't cause whiten the nails.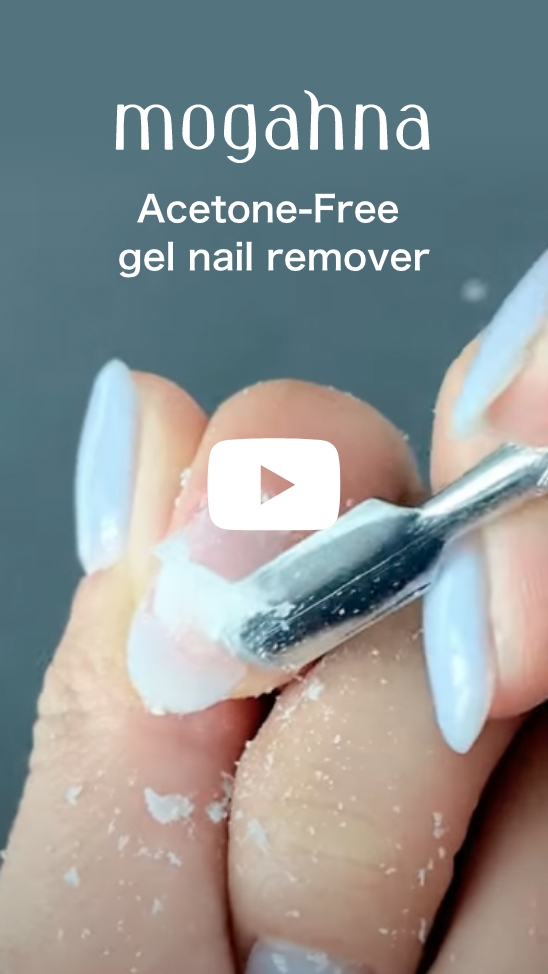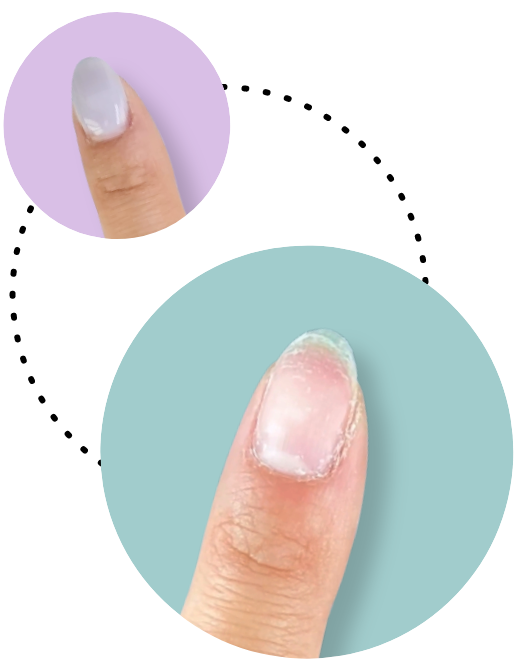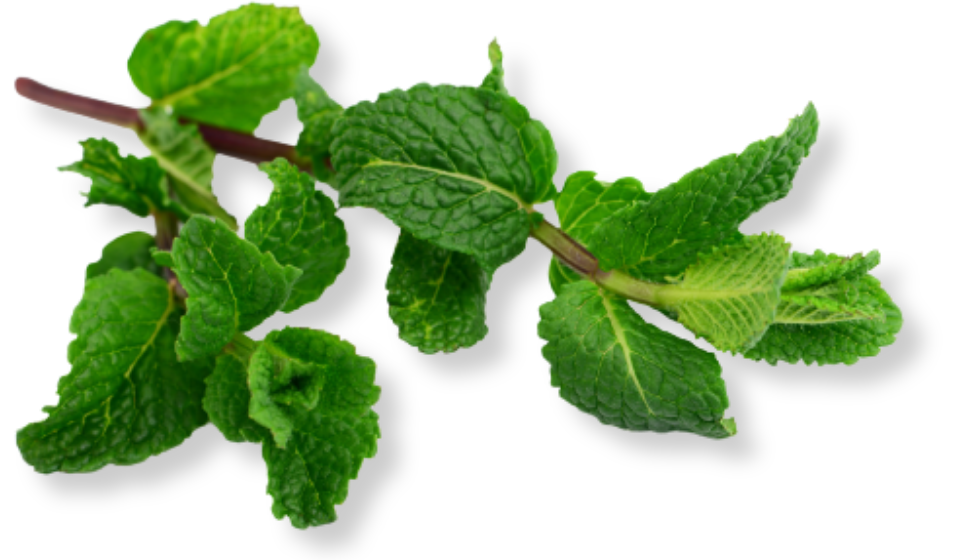 ※1 Contains Menthone extracted from Peppermint. 
※2 Glycerin

Acetone-Free gel nail remover
Product number : MGN21101
Made in Japan
Ingredients : Ethanol・Triacetin・Menthone・Purified water Glycerin・Fragrance
※Product specifications and prices are subject to change.
※If you have any questions, please contact our sales staff.
※1 Contains Menthone extracted from Peppermint. 
※2 Glycerin
The"MOGAHNA Remover" is the result of joint R&D
by KISHIMA INC. and Tokyo City University.
KISHIMA INC. and Associate Professor Takeru Iwamura of the Department of Applied Chemistry, Faculty of Science and Technology, Tokyo City University have jointly developed and commercialized an acetone-free gel nail polish remover. By focusing on and blending menthone [*1] contained in perilla plants, the company succeeded in not only achieving acetone-free gel nail remover, but also in achieving both good gel nail removal and reducing skin irritation and nail burden.
[*1] Menthone: A type of organic compound that occurs naturally in plants such as Lamiaceae. It is a ketone classified as a monoterpene with a structure similar to menthol, whose hydroxy group is converted to a carbonylgroup. It is used in perfumes and cosmetics because of its characteristic mint-like aroma.
Takeru Iwamura Associate Professor, Department of Applied Chemistry, Faculty of Science and Engineering, Tokyo City University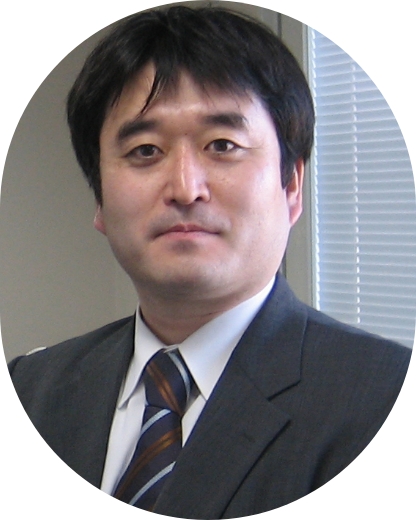 Takeru Iwamura
Associate Professor, Department of Applied Chemistry, Faculty of Science and Engineering, Tokyo City University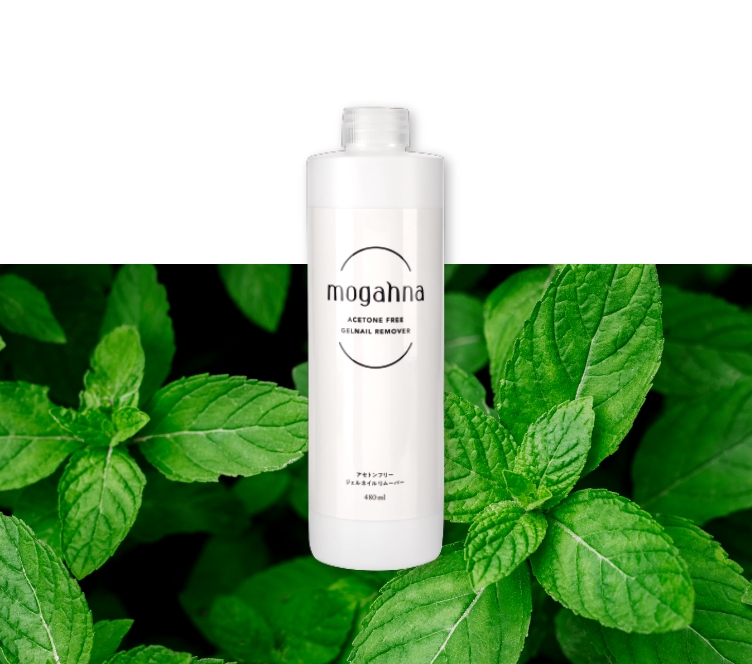 Acetone-Free gel nail remover
About "MOGAHNA Remover"
Click here to contact us